Hi awesome AIS-R COETAILers,
Not to freak you out but …
…the due date is looming. Everything is due on April 23.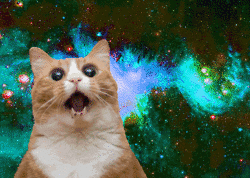 At this point you should have:
Chosen your project/topic and checked it against the rubric
Started to implement, collect/document student learning evidence and reflect (via blogging) your project. This may lead some tweeking of your project, which is both more than okay and expected.
Started to address the community engagement component of Course 5. Remember, community engagement does not have to directly relate to your project, but should be focused on developing your post-COETAIL PLN.
Added and linked any blogs you have written on your grade sheet.
Other suggested ideas:
Watch (at least) a couple of previous cohort's Course 5 final videos. I can't stress this enough, it will only take about half an hour (of time well spent) and it will give you an idea of the video content expectation we have for your final project video.  We've linked quality examples for you to watch here (under the Beyond Augmentation tab) and here (at the end of Course 4).
Do some backward planning. You all know creating a video takes more than just a couple of hours. How much time do you want to be dedicated to the creation phase? And know that you will also be writing your final blog post and your community engagement post at the same time. (anyone else feel empathy for their students right now?)
Get some feedback. Getting feedback from other people (COETAIL-friends, strangers on Twitter, people you work with, your kids!) will help you. And it will also give you something to reflect on when the time comes.
There is no such thing as too many artifacts. Don't forget to be documenting like crazy. Take pictures. Take quick videos of the kids. Do a feedback survey and keep that. You want as much evidence of learning as you can find
Also, those of you that are blogging may have noticed less feedback from me. I mentioned at the beginning of this course that this would happen. But if you really want feedback right away or have a question, do reach out. I know you can do this without me, but I am here to help you any way I can.
Community Engagement Posts
The Community Engagement Post is often referred to as the hardest post of ALL COETAIL to complete. That's generally because takes a lot longer to write than your average blog post. And it requires evidence, as well as deep thought about building, growing and contributing to a PLN.
I want to remind you that this post is about …
how you are building/growing a PLN that works for you (beyond COETAIL), and more importantly
how/what you are contributing to that PLN (beyond COETAIL)
It isn't about …
how BIG your PLN is
to see if you've been engaged with "thousands" of people
isolated tweets, G+ posts, blog posts done because of COETAIL requirements (although it may have started out that way!)
Since there's no commenting required for Course 5, you may have missed these posts from fellow cohort members.
These post authors share how much they are getting from their PLN but also what and how they are contributing to their PLN to help maintain and grow their community engagement beyond COETAIL.  Awesome!